If you wished you had a close friend in Bangkok to give you an insider's tour of the city, you've come to the right place. My name is Kay (Chawanwit Kupdhabhorn) and I offer private tours of Bangkok. I started Bangkok By Locals to provide handcrafted private tours of Bangkok for travelers who demand more than an impersonal bus tour. I specialize in small, intelligent private tours of Bangkok for educated travelers who want real insights into the people, the history, and the culture of the city.
I have designed tours of Bangkok that take in a good selection of off-the-beaten-track sights and a few must-see attractions. Where possible, we also stop at authentic local restaurants. In addition, I also offer a tour of the old capital of Ayutthaya, the Bridge on the River Kwai, Damnoen Saduak Floating Market, and a custom-made tour to meet your needs.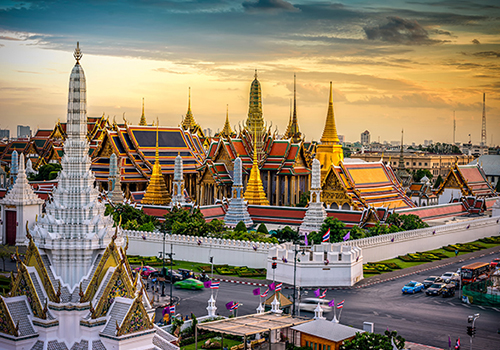 For first timer and a short stay in Bangkok, this is the tour that you could never do in one day by yourself. Let me help to guide you and give you the history of all of the places we visit such as temples, markets, and palaces, and terminate with a boat ride for canals plus a stop for lunch during the tour. Places to see are the Golden Buddha Temple, Chinatown, Flower Market, the Reclining Buddha Temple, Emerald Buddha Temple in Royal Palace, and Canals Tour.
……………………………………………………………………………………………………..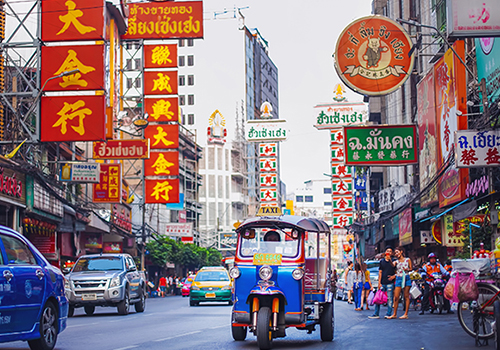 The perfect introduction to Bangkok, this tour takes in both the hidden world of Bangkok's back streets and the glittering world of its grandest temples.  The tour starts in Chinatown where you will see busy markets, bustling streets, and atmospheric Chinese shrines then we'll make our way to Wat Po to visit the gigantic Buddha in the reclining posture, lunch at a local restaurant, Emerald Buddha Temple on the ground of the Royal Palace and board on a long-tailed boat for canals tour.
…………………………………………………………………………………………………….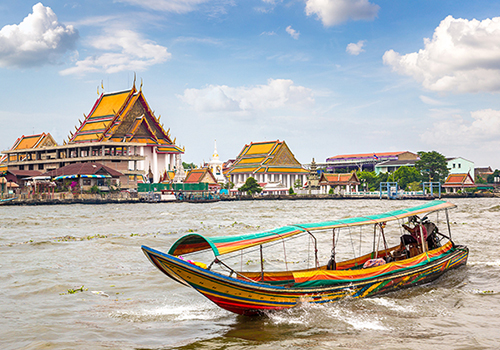 For people who do not want too much walking and do not want to get too much sweat during the tour of the day then this tour is an appropriate one to take it.  I offer two fabulous temples such as the Golden Buddha Temple which is the home of 5 1/2 tons weight of the Buddha made of the 18 karats of gold, the Reclining Buddha Temple home of the Gigantic Buddha in nirvana posture, the Flower Market,  and long-tailed boat ride for canals.
…………………………………………………………………………………………………….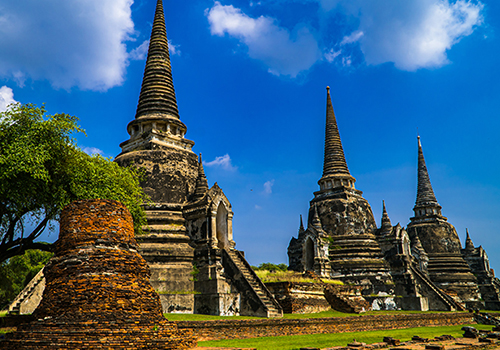 Ayutthaya was the capital of Siam from 1350 – 1767, the Bang-Pa-In summer palace was built as the royal retreat by King Prasart thong of Ayutthaya and rebuilt by Kings 4,5 of the present dynasty. The remains of the temples are existence hidden in their beautiful structures once acclaimed by foreigners during the 17th century.  Places to see are Bang-Pa-In Palace, Wat Yaichaimongkol, Wat Prasrisanpet, Wat Chaiwattanaram, a Boat ride, and a stop for lunch.
……………………………………………………………………………………………………..